When we return to on-campus tours, these are the types of visits you will be able to choose.
Ambassador-Led Campus Tour
Join a student, and possibly another family, on a 75-minute tour of the campus. Available weekdays between 9 am - 4 pm. Check schedule for specific times
Registration Required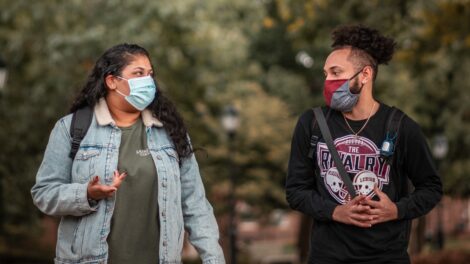 Self-Guided Tour
Walk the outdoor campus at your leisure. We prefer you sign up in advance to disperse visitors throughout the day. Please follow social distancing guidelines
Registration Suggested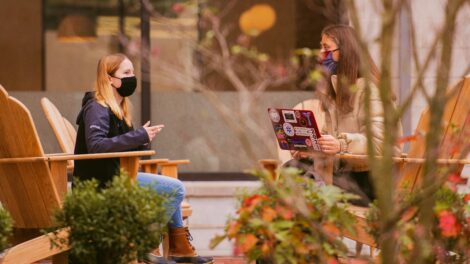 Self-Guided Evening or Weekend Tour
Finding yourself in the area unexpectedly or on a whim? You are welcome to take a self-guided tour on campus outside of the posted 9 to 4 weekday tour times. Let us know of your visit to campus by scanning the QR code posted by the front door of Markle Hall.
Register outside Markle Hall when you get to campus