All prospective students and their families may walk the outdoor campus on self-guided tours or sign up for a tour led by current student ambassadors. You will find the on-campus tour slots on the visit calendar . All visitors must self-assess before arriving, wear masks and observe responsible social distancing guidelines while on campus. Note that campus buildings remain closed. For more information, see the On-Campus Visitation FAQs.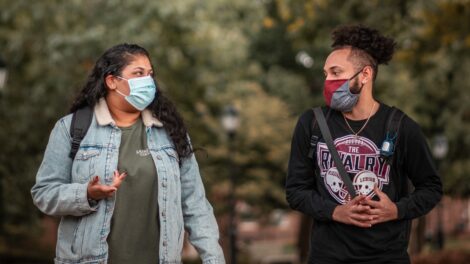 Self-Guided Tour
Walk the outdoor campus at your leisure. We prefer you sign up in advance to disperse visitors throughout the day. Please follow social distancing guidelines
Register Today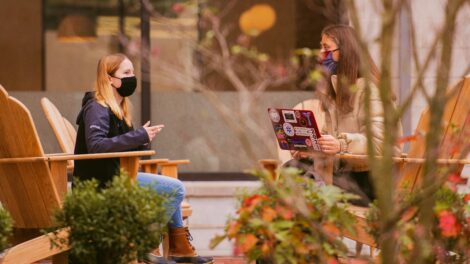 Evening and Weekend Self-Guided Tours
Finding yourself in the area unexpectedly. You are welcome to take a self-guided tour on campus outside of the posted 9 to 4 weekday tour times. Let us know of your visit to campus by scanning the QR code posted by the front door of Markle Hall.
Register outside Markle Hall when you get to campus